Unfinished page
Экран разведки
While the Экран разведки doesn't have a large purpose like the rest of the functions, it is still very useful indeed - it contains a record of all the technology you have researched.
Screenshots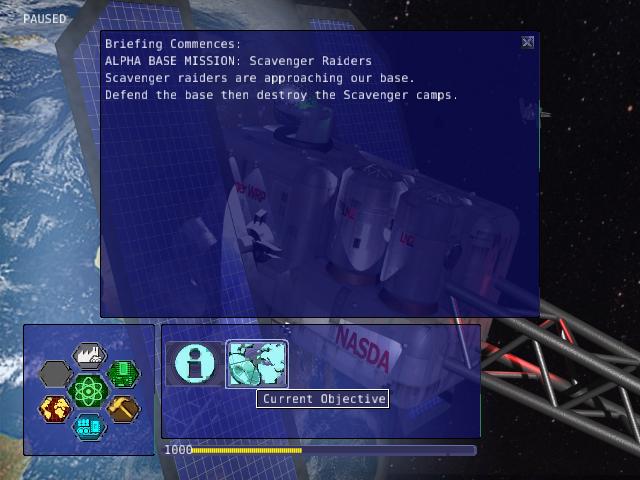 Intelligence display with piece of intelligence selected
What's displayed
When you open the Экран разведки, two rows of icons appear on the bottom of the screen. Selecting an icon will display information in the middle of the screen. This is helpful for looking at technologies you have researched. During Кампания, a piece of intelligence always displayed is your mission objective.
We Brake For Nobody
Please note that while the Экран разведки pauses the game in Кампания mode, it doesn't do so in Multiplayer and Стычка!